PZZ Connections

Zeta Amicae of Clermont, Florida
Our History
In the year of 2013, Friend Erica Wiggins and Friend Reva Hutto of Psi Zeta Zeta Chapter of Lake County, set out to form and charter, an auxiliary of Lake County. Their interest sparked, and the two attended workshops and learned more about how to charter such a group of women in support of their sorority here in Lake County. History revealed that many years ago there had been an Amicae auxiliary in Lake County. The President's address was in the city of Clermont…hence the root of our name. Although, we are Zeta Amicae of Clermont, we acknowledge and service all of Lake County, Florida.
In their search, they found five faithful women who met their qualifications of service and accepted the challenge to come together as named. On April 16, 2014, Krystal Benn, Teresa Dunham, Sheryll Mozell, Krystal Waldo, and Natasha Walters were organized, inducted, and chartered as Zeta Amicae of Clermont, Florida.
We have continued to work together in unity as we enhance our Friends in the service of our communities. Our purpose is to lend assistance to Zeta activities; to promote good public relations among Zetas and other women in the community; to make non-Greek women feel closer to the program of a Greek group; and to assure more cooperation in community affairs sponsored by Zetas.
Our community activities include the Adopt –a – Road program in which we clean up a two-mile stretched of highway quarterly in the city of Eustis to help keep our city beautiful. In addition, we assist our Friends with our annual Blue & White picnic, the "Hearing Me" event for children and parents. Other activities include donations in support of our services and community needs in Lake County, the March of Dimes for babies, donations for the military, and the Zora Festival and participation for the Elder Care Initiatives. In our first year at the state conference, we were one of the recipients' named for most Z-Hope activities. We actively attend our conferences, workshops, and our president represents and participates in our state Amicae Choir.
In November 2015, we added two new Amicae to our auxiliary: Raven Monroe and La'Tonia Handy.
We are our motto:  "Be a Friend, Be of service!
*Scholarship, Service, Sisterhood, and Finer Womanhood*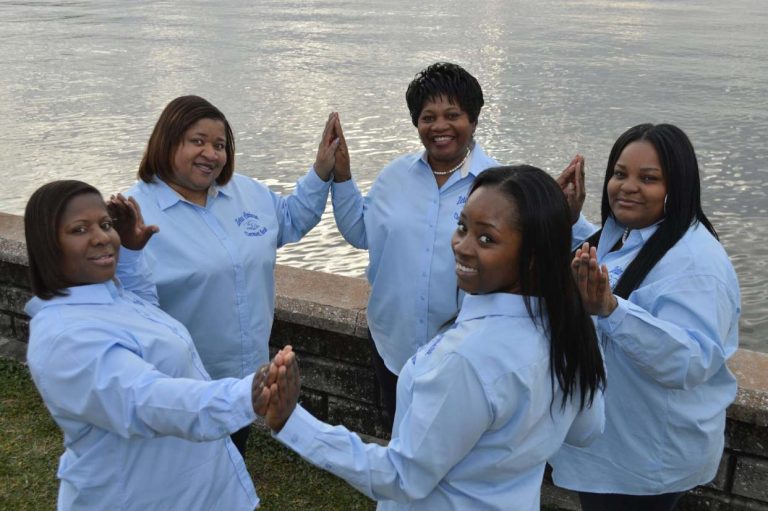 Zeta Phi Beta Sorority, Inc.
Psi Zeta Zeta of Lake County, Sponsoring Chapter
Friend Erica Wiggins & Friend Reva Hutto, Sponsors